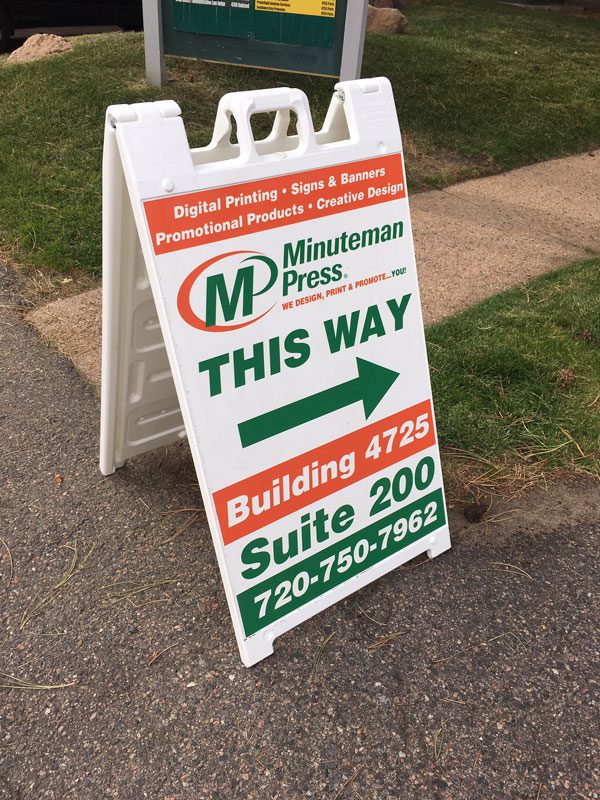 Minuteman Press
Digital print, design and promotional products and services to businesses
Abel Corral
denver20-co.minutemanpress.com
720-750-7962
4725 Paris St. Suite 200, Denver, CO 80239
Owner/Operator of Minuteman Press in northeast Denver offering marketing services including print, design, direct mail and promotional products to local businesses and organizations.
I experienced a fantastic 13 years in Hispanic Media Sales and 7 more years previous to that as a Marketing Professional. I'm driven by helping my company and my clients achieve desired results and all while providing a high level of customer service and attention to detail. My tendency is to achieve top performer status and my approach as a sales manager and supervisor was consultative. My 13 years of Sales Experience in the Broadcast media industry with various media companies offering: ABC, Azteca America, Univision, Tricolor and most recently Telemundo. Products and services sold included: TV ads, digital online ads, commercial production and local grassroots events to help clients grow their business and to help viewers get the products and services they need and want. Previous to the Broadcast industry, my marketing skills were developed during a 7 year period in the Cable industry promoting ethnic & Hispanic programming as a Product Manager and Senior Marketing Manager. My focus was on major markets throughout the US with high ethnic diversity i.e. New York, L.A., Chicago, Dallas, Bay Area, Miami, etc. I grew up in a small family business environment and therefore have a great understanding of customer service and the need to work hard and smart. Every penny counts, every decision and action makes an impact, every well-trained employee is of great importance.
I look forward to earning your business with new ideas, competitive pricing and helping you and your company with its printing needs.